If you have received a letter from the water department requiring you to test your backflow preventer, you can rely on Mr Fix It Plumbing to take care of it for you quickly and efficiently.
Not only do we re-certify your backflow preventer, we will submit all of the necessary paperwork with the water department, mailing copies back to you.
You can count on Mr Fix it Plumbing for quality work.
What is a Backflow Preventer?
The Long Beach Department has taken important steps towards keeping our drinking water safe and pure by initiating a backflow prevention program.
This program is designed to prevent contaminated water from flowing back into the water mains. This is accomplished by the installation of a backflow prevention device at each service connection. Property owners are required to install the devices and have them tested annually.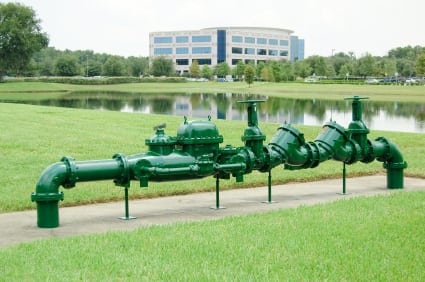 Mr Fix It Plumbing backflow testing service benefits you in many ways:
State-certified backflow technicians
After hours testing available
We carry backflow repair parts on our trucks
We handle all the paperwork for you
Discounts for multiple devices on the same property
If you need a backflow preventer installed or have questions about the County's program, you can depend on Mr Fix It Plumbing to help you with this vital and necessary program.
Have a Plumbing problem or need the services of a professional Long Beach Plumbing Contractor you can count on? Contact Mr Fix It Plumbing today at (562) 988-2454.